Meh: Things that I'm skipping (for now)
I realize that a lot of things I review are things that I absolutely love, and am really excited about – but I know that can get old. The fact is I try to test things before buying if I can, and I tend to lean heavily on brands that consistently have stuff I love. So most of the time products don't even make it into my front door until I'm pretty sure I'll be happy with them. I'm currently going through the process of weeding out things I feel a little bit lukewarm about, and I'll be sure to review them because it's important to know the not-so-good stuff too. In the meantime, here are some things that I thought about buying, but ultimately decided against.
Burberry English Rose Collection – I was thrilled to hear about new Burberry eyeshadow quads for spring, but neither of the color palettes (pink and sage) suit my skintone or my preferences. I had hoped for a new blush too, but they're repromoting Cameo (and I'm pouting because I already have that one).
Guerlain Meteorites – I've been waffling on getting some Meteorites Pearls for… probably over a year now. When they reformulated them and changed to the gorgeous new packaging for spring, I really thought these would be the ones. I played around with them at the counter though, and they just had a bit too much shimmer for my taste. Oh well, I didn't need another finishing powder anyway.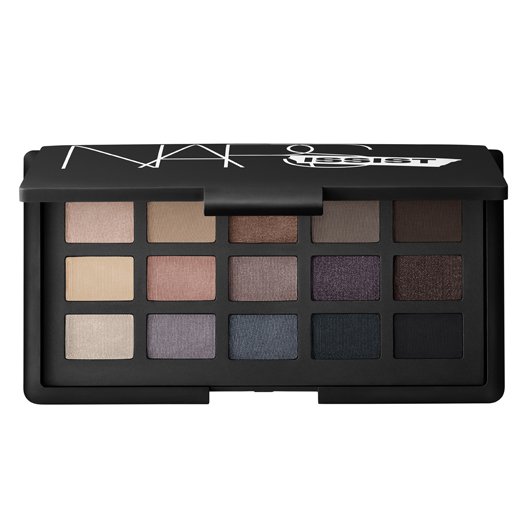 NARS Narsissist Palettes – My interest was caught by the sneak peeks that were floating around instagram, but after seeing the details I'm a little less enthused. Nearly $80 is a bit more than I want to pay for a neutral palette, especially considering I've had hit or miss experiences with NARS shadows in the past. I'm also mildly annoyed at their insistence on putting Orgasm and Laguna in all their cheek palettes. I don't own either one because they don't look good on me, and I know a lot of other folks already have both.
Urban Decay Naked 3 – I know there's a ton of hype around the Naked palettes, but I'm really just not that into them. I actually did have N1 and N2, but ended up passing them along to new homes because I didn't wear them as much as I thought. The finishes tend to be a little more frosty than I prefer, and some of the shades had more fallout than I wanted to deal with. Once you add the fact that the colors in Naked 3 aren't really my thing, giving it a pass is a no-brainer.
Wayne Goss Holiday Brush – Back when this was just a rumor I was really interested to see how it looked. It does seem like a handy brush to have, but black goat isn't always soft enough for me (thanks, sensitive skin!). I have a fairly similar brush in my collection already, anyway. Normally the words "Limited Edition" would compel me to buy it regardless, but the brush head for the Hakuhodo B103BkSL looks suspiciously similar – plus the Hakuhodo is a few bucks cheaper even when you count the cost of shipping.
Since we're fresh into the season of no-buys – what beauty purchases are you avoiding? Share with us!