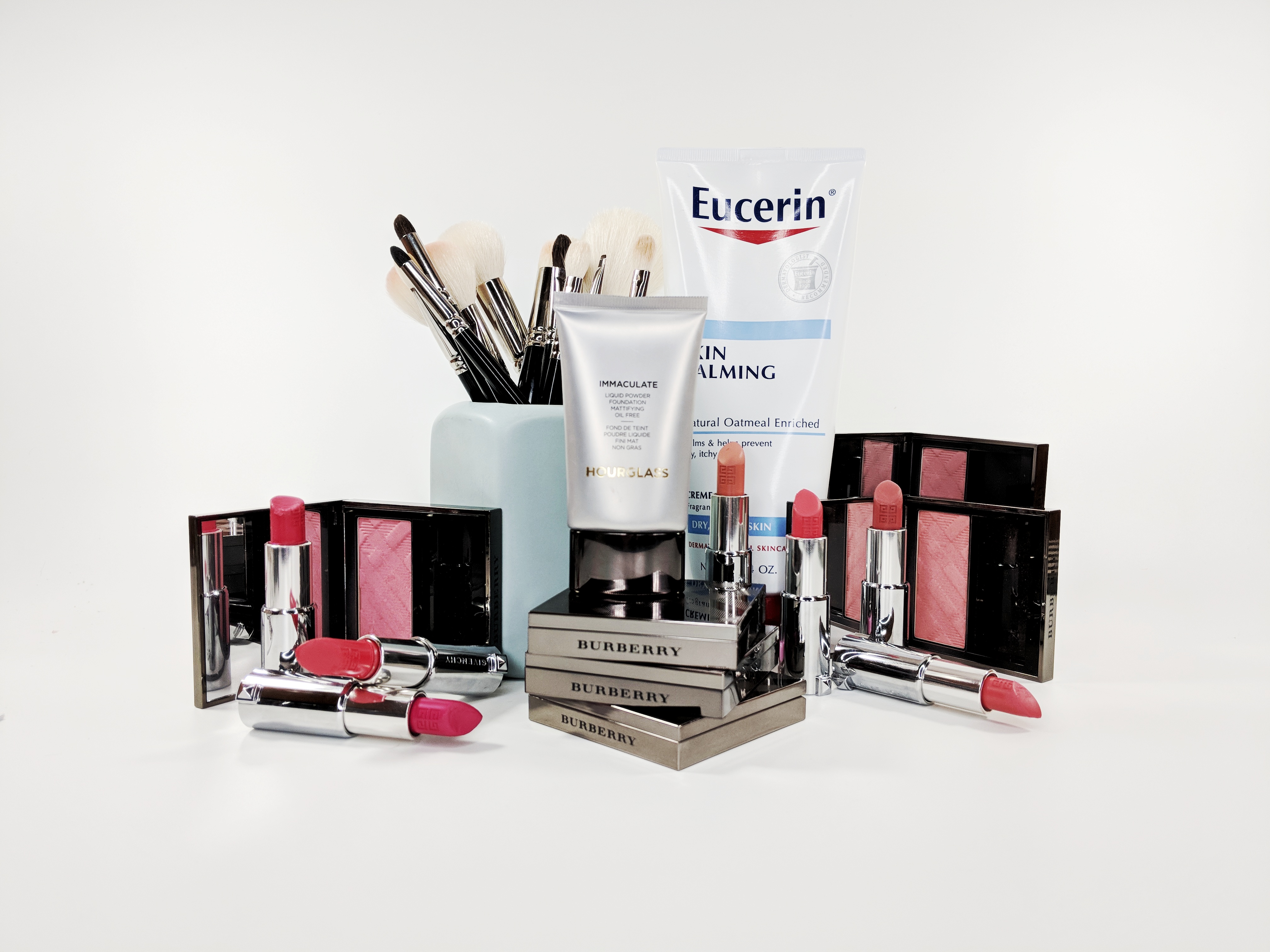 Long Term Favorites: Five Years of Blogging
[afflink]
Can you guys believe it's been over FIVE YEARS since I started this blog? To be honest I'm a little surprised by that. I'll be the first to admit it: I'm a hobby hopper. I love learning about new things, so it's not unusual for me to have short-lived projects and then move onto something else. I feel like I've really found my passion with blogging though. Not only do I get to combine my loves of writing & photography, it also gives me an outlet to talk about other things going on that I think might be helpful to other people. Of course I'm not saying things around here have stayed the same over the past five years. Nope! Lipstick Latitude has been through a couple redesigns, a name change and a serious expansion in topics. But not everything is different. Since this is a major milestone for my site, I thought it would be fun to take another look at some of my long term favorites.
Hourglass Immaculate Liquid Powder Foundation
This was one of my very first makeup reviews on here, and it's still my favorite foundation ever. I think I'm probably on my 3rd or 4th one – I lost count. I almost don't want to link to the original post because I'm cringing at my photography & makeup skills, but I guess it's good to see how you grow! The product itself has had a couple changes since then too, including updated packaging and a much wider shade range. It's the best oil-control foundation I've tried, and the matte finish is very forgiving for uneven texture.
Hourglass Immaculate Liquid Powder Foundation ($56)
Burberry Light Glow Blush
I am forever in love with Burberry's Light Glow Blush formula. The powder is divinely smooth, with just enough sheen but no glitter chunks. Burberry prides themselves on understated sophistication, so all the colors are supremely wearable. Yes, they're on the pricey side but they're also so highly pigmented that they last for ages. Swatches & review are here.
Burberry Light Glow Blush ($42)
Eucerin Skin Calming Cream
Apparently I haven't done a dedicated review of Eucerin's Skin Calming Cream, which sort of baffles me. It's hands down my most-repurchased skincare product ever. I've been using it since well before I started this website, and so far nothing compares to it. I use this as a body lotion because it's rich but not greasy. It also absorbs quickly so I don't have to wait forever to get dressed after showering. It's dye and fragrance free, which means it's a great lotion for new tattoos. If you have any you know how itchy those can get! The oatmeal really does help with that. Moral of the story: at any given time I have one of these in my bathroom, one in my kitchen, one in my desk at work. Usually a couple backups too, in case I somehow run out.
Eucerin Skin Calming Cream ($6)
Givenchy Le Rouge Lipstick
Can you tell I'm a fan of this lipstick? I didn't waste a lot of time collecting it in every shade that suits me – and let's be honest, some that don't! The demi-matte finish looks great even on lips that are un-fillered and not absolutely smooth. That describes me perfectly, so these are still in heavy rotation. Bonus: unlike some other luxury lipsticks, I haven't had any of these go bad on me. Reviewed here.
Givenchy Le Rouge Lipstick ($37)
Hakuhodo Brushes
IMO makeup brushes are probably the most splurge-worthy beauty item out there. They don't get used up and they don't expire. And for Hakuhodo at least, as long as you take care of them they don't really wear out. Their brushes are a great value – some of mine are over six years old and still in daily use. I've talked about these a LOT over the past five years, but I'll narrow the links down to my collection overview and starter set recommendations.
What beauty products do you come back to time and again? Tell us about them in the comments!