Holiday Gift Guide: High-Tech Beauty
[afflink][prsample]
I assume if you're reading this, either you've got a skincare/makeup junkie in you family or circle of friends, or you are one yourself. In either case, I'm kicking off my 2017 holiday gift guides with a roundup of the best high tech beauty tools I've used, because (IMHO) they make a fantastic gift. After all, who doesn't love gadgets?
Clarisonic Smart Profile Uplift ($349)
I've been a long-time fan of the Clarisonic Mia FIT (you can see my review of it here), especially once they released the Radiance brush head, which is a lot easier on my skin that the original Sensitive one. I was a little unsure if I needed both, but the new(ish) Clarisonic Smart Profile Uplift sounded like such a great idea that I had to try it out. I'm glad I did, because even though it's a little pricey, it's so versatile! Out of the box, the set comes with a face cleansing brush, a body cleansing brush, and of course the firming massage head, which is kind of like having a spa treatment right at home. That's awesome all on its own, but I also love that the device is compatible with the full range of Clarisonic heads – including the foundation brush and pedi attachment. I use the foundation brush as my main application tool now, and the pedi attachment has paid for itself and more with all the spa pedi's I've been able to skip. Even my husband uses it on occasion! If someone you know needs a special skincare treat this holiday, I recommend this for absolutely anyone.
DERMAFLASH ($189)
I absolutely love this little gadget as a quick skin pick-me-up. Not only does dermaplaning help manage dead skin & clogged pores over the long term, it also gets rid of all the fine hairs on my face that make my foundation look not-so-smooth. Oh, and did I mention it's oodles cheaper than spa dermaplaning? Seriously – you can see a cost breakdown & all the other details here. If the skincare addict on your holiday list loves instant gratification, this is definitely the way to go.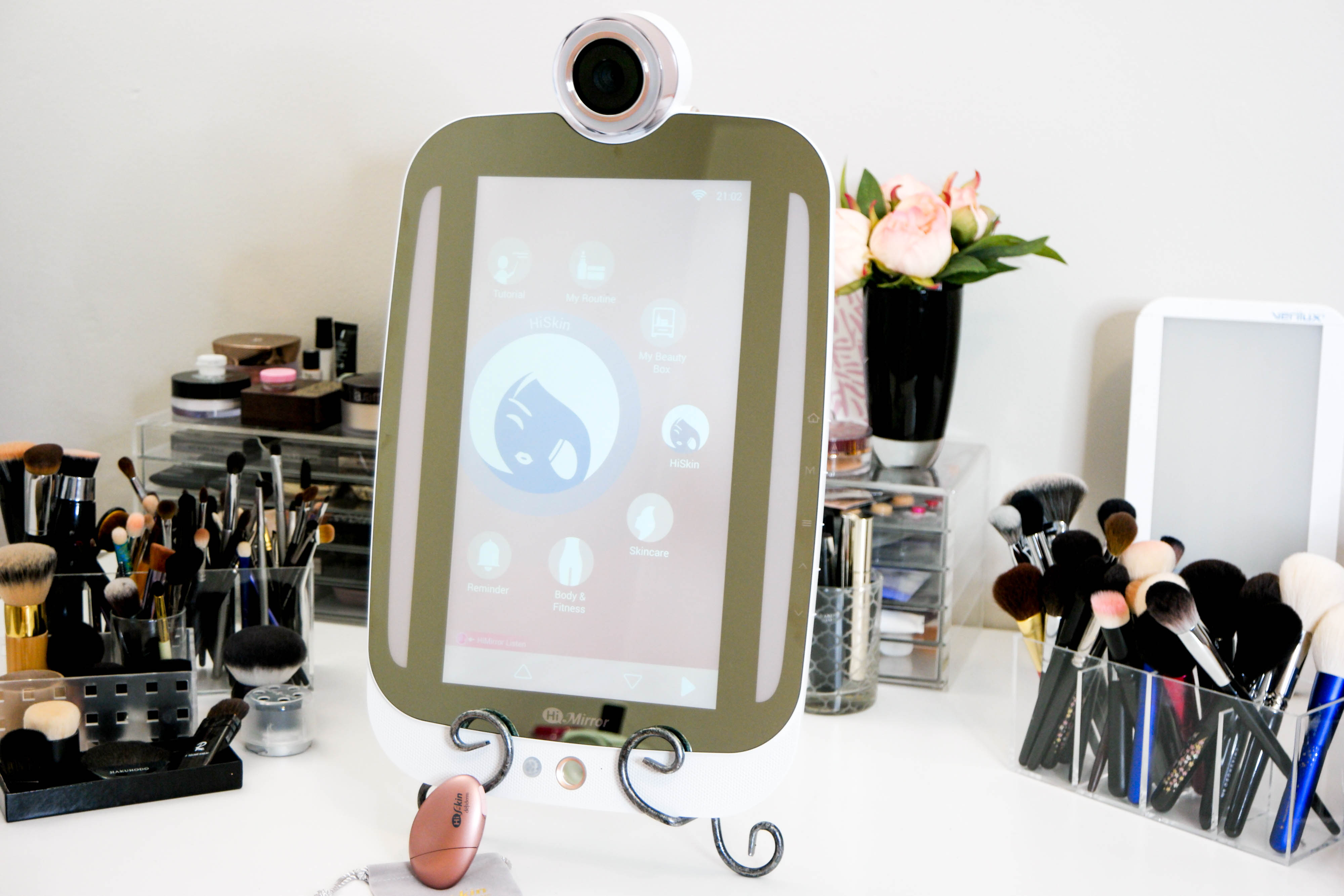 HiMirror Plus ($239)
Like I've said before, the HiMirror Plus is pretty much straight out of the future. Everything is 'smart' these days, so why not a smart mirror? It's not just high-tech for the coolness factor, though. The skin evaluation and progress photos over time are incredible for figuring out if your skincare routine is working, and the built-in lighting is really handy for figuring out how your makeup colors will look under different lighting situations. Best for: the beauty junkie who loves their tech to have form and function on point.
PMD Personal Microderm Classic ($159)
This is my most recent high-tech skincare tool, and I'm definitely a fan! Microdermabrasion has been a popular spa treatment for ages, so it's nice to finally have it available at home. The exfoliating discs gently remove dead skin, which then gets swept away by gentle suction. Aside from getting great results – you can see my before & afters here – my favorite thing about the PMD is it only takes a few minutes once a week. This is the perfect gift for someone who doesn't have time for a complicated routine.
What high tech beauty tools are on your holiday wish list this year?