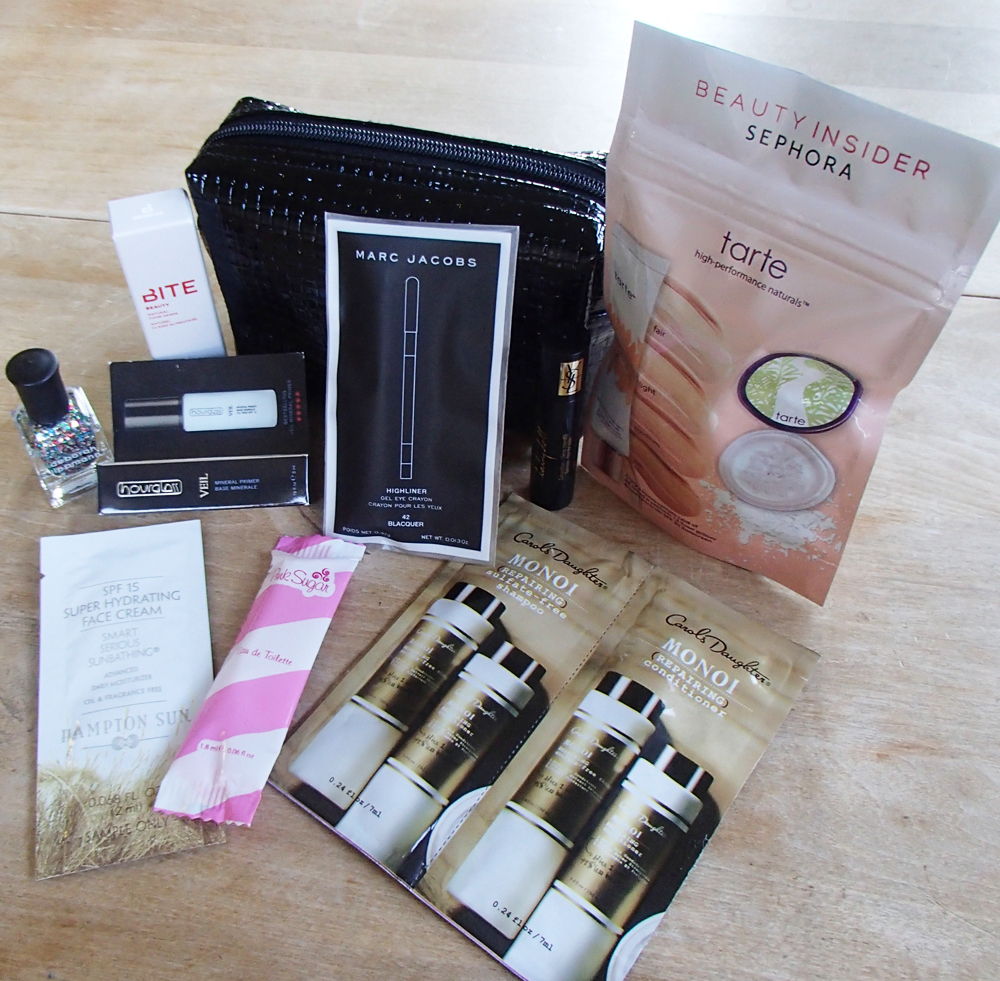 Giveaway: Happy Friday! Win a Deluxe Sample Goody Bag
Update: The giveaway has now closed and the winner has been notified via email. Thank you so much to everyone who entered! Keep an eye out though, because I'm already planning the next giveaway, which will probably start sometime in the next few weeks or so.
I've been wanting to do a giveaway ever since I first started this little blog, and I sort of felt like I should time it with some kind of milestone like my 100th post or gazillionth page view or something. But you know what? I kinda just want to give away some free stuff, and the fact that it's Friday is a good enough excuse for me. So there.
This is my first giveaway, so I thought I'd start out with something small. I took full advantage of my free Rouge shipping and quadruple points this week, so that seemed like a perfect opportunity to put together a nice little goody bag for some lucky winner. Promo codes + points perks = a bunch of cool stuff. By the way, Sephora isn't affiliated with this giveaway or this blog in any way. One lucky winner will get alllll dis:
To enter, just use the entry form below – you get one chance to win by entering the contest, and additional entries when your friends enter by clicking your custom link. The giveaway will close on August 31 at 11:59PM Eastern and a winner will be picked on September 1. Good luck!
[contesthopper contest="793″]