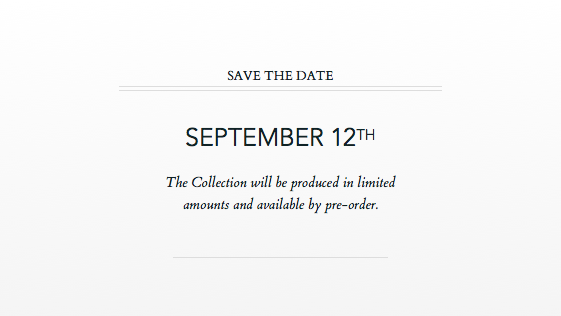 Wayne Goss, The Collection: Preview and Pricing
I've been waiting pretty impatiently for this info to be released. Today Beautylish has a preview up of the collection that has individual photos and prices. And the verdict on pricing is:
01 – Foundation – $45
02 – Powder – $35
03 – Crease (large) – $32
04 – Crease (medium) – $28
05 – Crease (small) – $25
06 – Blending – $25
07 – Lip – $17
08 – Precision – $17
You can also buy all of them as a set for $210, which saves you $14. Not a huge savings, but you get the same brush either way, unlike some companies that cut corners on their brush sets so they can give a steeper discount.
And the other piece of info we've all been waiting for – the release date. The preview page says to "save the date" for September 12th, so I'm assuming that's when pre-orders will start.
You can see the full preview with pictures and information here. In the US you'll be able to pre-order through Beautylish, and through Love Make Up for the rest of the world.
I've got my eyes on the foundation brush and the medium crease brush fo' sho' and I'm also contemplating the blending brush. I'd love to see how it compares to favorites like the MAC 217 and Hakuhodo J5523. Which ones are on your short list? Leave a comment below!