Review: Charlotte Tilbury Luxury Palette in Rock Chick
I'm so excited about this eyeshadow quad! I got the Charlotte Tilbury Rock Chick palette when Pigmented Lips and I went on shopping runs for each other. This was actually a last-minute addition to my list, because the Suqqu quad I had originally considered getting ended up being out of stock. I had planned to get some Charlotte Tilbury eyeshadow in my next UK haul anyway, so it was kind of like an early bonus.
Packaging
The compact for the quad looks quite fancy – it's a reddish mahogany color, and made of heavy, high-quality plastic. It snaps closed very securely. The styling is very minimalist, with a simple logo down the center of the lid. I like that the bling factor is so low on this packaging; it's very understated compared to some other brands that have bright, shiny gold-toned compacts.
On the reverse side of the compact you'll see the name, product weight, etc. The amount of shadow you get is a tad toward the lower end of similarly-priced quads, at .18oz/5.2g. It's not such a drastic difference that I'd feel cheated though. For comparison:
Dolce & Gabbana – .16oz/4.5g
Burberry – .19oz/5.4g
Chanel – .24oz/6.8g
Guerlain – .25oz/7.2g
The back of the compact also gives you a quick color-coding guide to how the colors can be used. I'm assuming these are terms that she uses in her videos (maybe? I haven't gotten around to watching many), but since I'm not really familiar with her terminology I only have a vague idea of what they're supposed to mean. Which is ok – I like to think that I'm doing ok figuring it out on my own.
One of my favorite things about the packaging shows up when you open up the palette – no applicators! Yaaaaaaay! Just four nice-sized pans in a gold surround. The mirror fully covers the inside of the lid, and it's big enough to be usable if you need it.
Colors
Cool-toned neutrals are kind of my thing, so I'm loving the colors in this quad:
Top left – vanilla pearl
Bottom left – sheer charcoal base with silver glitter
Top right – taupey grey pearl
Bottom right – deep smoggy grey matte (and I mean that in the best way possible)
The three non-glitter colors work together flawlessly for an everyday neutral look, or you can build up the darker colors for a gorgeous smoky eye. The glitter is very well-done and dresses the look up perfectly.
Texture & wear
I can't really find any faults with the formula of these eyeshadows. It remains to be seen whether the texture is consistent across all the quads (since this is the only one I've tried so far), but they're dense and buttery. No problems with blending, and over my usual primers (NARS or Lorac) they don't fade or crease.
Comparison
The first thing that struck me when I opened up the compact was that I may have accidentally duped my Tom Ford Silvered Topaz quad. There definitely are similarities, but after swatching them together I feel completely able to justify having both. The biggest difference is in which shade is the glitter, but there are some differences in color too.
CT top left vs TF top left – the palest shade in the Charlotte Tilbury quad is a bit lighter, and is a pearl finish. In the Tom Ford quad, the lightest shade is the sheer glitter.
CT bottom left vs TF top right – both quads have grey shades in them, but this is the glitter shade in Charlotte's version. The grey shade in the Tom Ford quad is also lighter-toned and more silvery.
CT top right vs TF bottom left – these shades are nearly indistinguishable in color, finish and texture.
CT bottom right vs TF bottom right – both of these are matte shades, and the darkest colors in their respective palettes. The Charlotte Tilbury one is cooler-toned, and dare I say, a bit more pigmented.
Like the colors, the textures and finishes of the quads are very, very similar. So close, in fact, that I almost wonder if they come from the same manufacturer; both of the compacts do say that they're made in Italy (of course, there's probably more than one cosmetic manufacturer in Italy). I wouldn't know how to go about finding out what factory they're made in, though. In any case, I know that Tom Ford has a ridiculous markup in the UK, so Charlotte Tilbury eyeshadows might be a decent alternative.
In Short: I'm incredibly pleased with the quality and wearability (is that a word? It is now!) of this quad. I definitely want more, and hope that they'll be available in the US at some point in the future.
Update: Another look, but this time with MOAR GLITTER!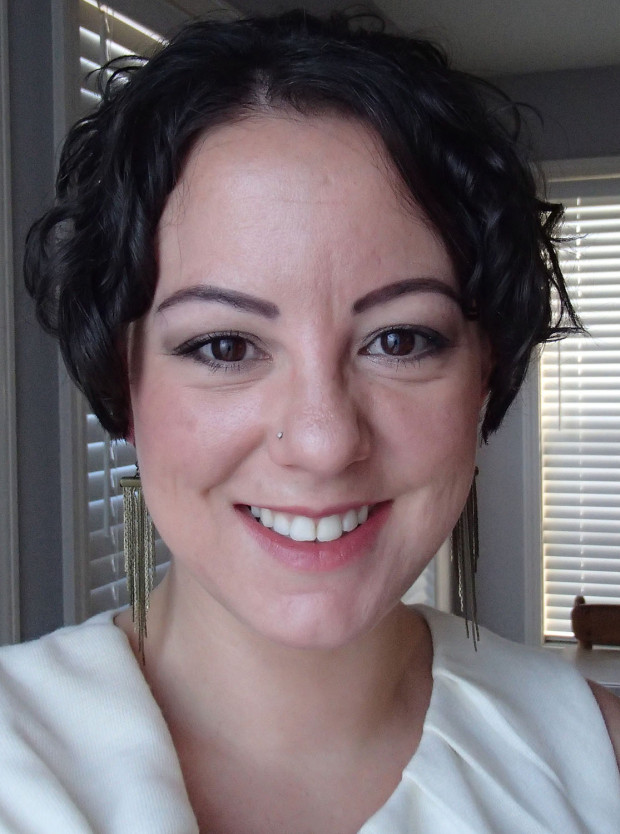 The Charlotte Tilbury Luxury Palette (£38) is available at charlottetilbury.com (UK delivery only) and selfridges.com (international delivery, but with exorbitant shippping costs). Update: it's now also available in the US ($52) at nordstrom.com