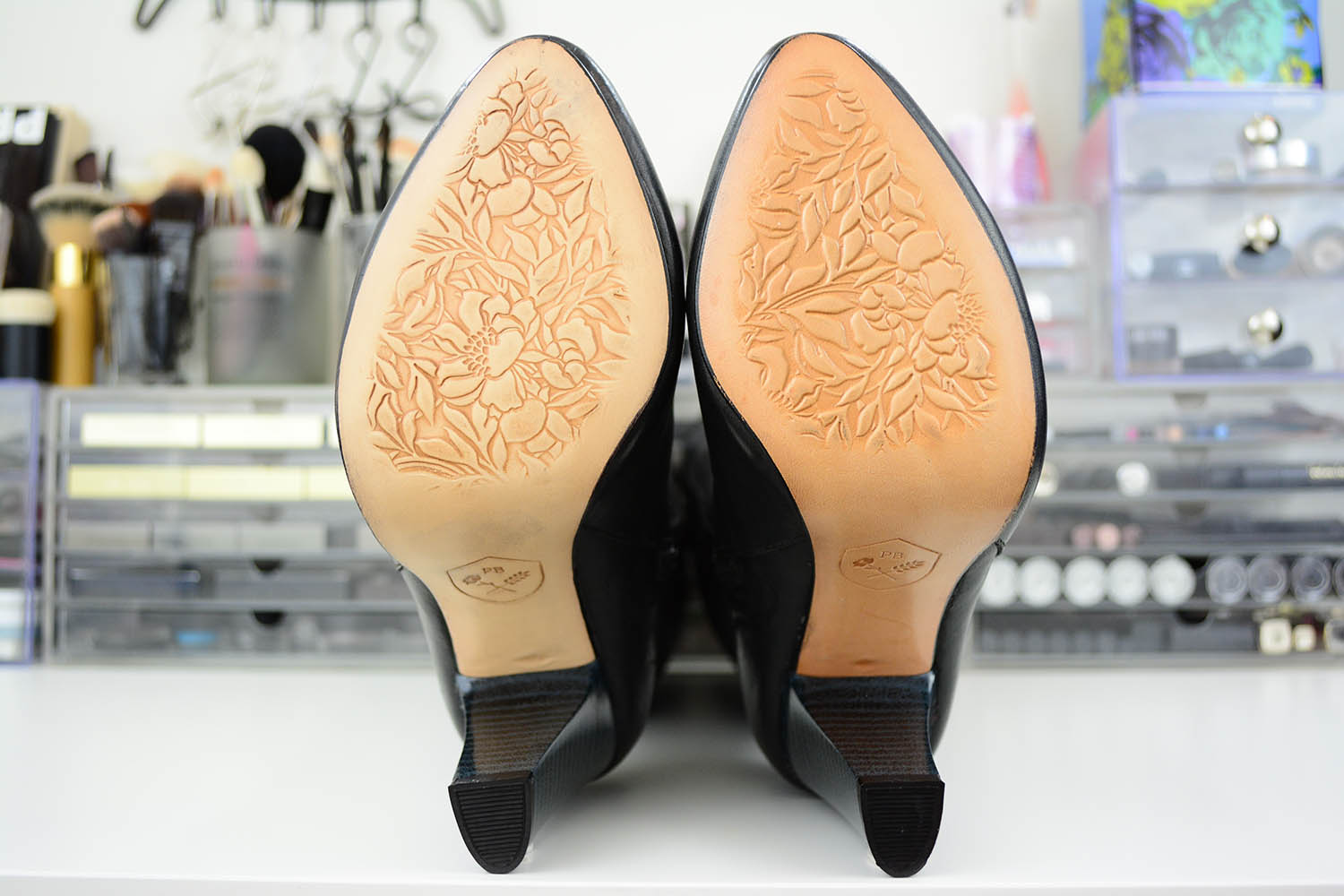 Review: Poppy Barley Highline Boots
A couple months ago, I had a major boot dilemma, which was I wanted boots, but I have *ahem* athletic legs. After years of searching (no, literally, years) I decided that the only way I'm going to get high-quality, well-fitted boots is to get a made-to-measure pair. After extensive web searching, there seemed to be two possible options: Duo Boots and Poppy Barley. Calf width is my major fit issue so I think either one would work well, but the ability to customize foot width & calf height swayed me in the direction of Poppy Barley. The fact that they offer a free remake was a major point in their favor too. So I took a deep breath and hit the submit button on my order. After seven weeks of excruciating anticipation they finally showed up on my doorstep. Before I ordered them I had some trouble finding in-depth reviews on the brand, so now that I've worn them enough to have opinions I felt like I should put them out there. Prepare yourself for an onslaught of words and pictures.
Purchasing & Fit
As you'd probably expect, the thing I was most worried about was getting everything measured up so that the boots would actually fit me. I think it's totally awesome that they'll give you a mulligan, but the production time is long enough that I really wanted it to be right the first time. Luckily they have handy videos on how to measure so there's a pretty low chance of screwing it up. The only part that I was iffy about was getting the numeric size – they recommend getting a professional to measure your foot for you, but that would involve putting on pants and leaving my house. So instead I traced the outlines of my feet on some paper and compared the measurements with this Zappo's chart. After measuring everything about five times to be sure it was right, I settled on a 7 wide foot with a 16.5-inch calf circumference and 14-inch shaft height. Once you get your measurements in, the rest of the checkout process is very standard – no need to walk you through that. If you're anything like me then I'm positive you're no stranger to an online checkout page.
I have to admit, I was quite impatient during the production time. About 4 weeks after I ordered they sent out an email that said my boots would be ready within a couple weeks, which also showed some info about how they're produced. Sort of a 'we haven't forgotten about you' gesture, I suppose. Then around the 6-week mark I finally got a shipping notice (yipee!). The actual shipping took 6 days, so I got my boots in under two months, well within the expected time frame.
Zipping them up for the first time was one of the most satisfying clothing-related experiences I've ever had. There was no pinching or squeezing at all in the foot, and the footbed is the perfect length. They're a tad roomy in the heels, but I have narrow heels so that's not really unexpected. I haven't bothered to put a heel pad in because there's not too much slippage. The width through the ankle is practically perfect, and the calf. Oh man, the calf. Even with jeans tucked into them, it was the very first time in my entire life that zipping my boots didn't involve breaking a sweat and/or a string of expletives. They fit snug to my calf with no gaping, but I don't have to fight the zipper at all to get it to pull all the way up. They're so easy to put on, in fact, that I could probably wear them through the airport without pissing off everyone behind me or missing my boarding time.
Materials & Construction
As soon as I opened the box I had absolutely no doubt that this leather was the real deal. Wanna know how I knew? The smell of leather filled the room. Now, I absolutely love the scent of leather, but if you don't, you're going to want to give them some time to air out. It makes sense that they have a stronger leather smell than your typical store-bought boots, because they haven't been sitting around for months waiting on you to find them.
Poppy Barley uses full grain leather on their boots, and you can see that in the slight variations in the texture. I absolutely love it – it's supple and has an amazing buttery feel, so it moves with me instead of making my feet feel trapped.
The boots are fully lined in a goat leather that feels just as nice as the outer part – and it's dyed bright blue! I thought that was a nice touch, even though you can't see it. FYI the lining did not bleed dye onto my light-colored socks, but your mileage may vary. The inside is stamped with the Poppy Barley logo, size and country of manufacture (Mexico).
The outsoles are also leather, and have an adorable pattern stamped into the foot. It will not survive your first trip outside, or maybe I'm just a heavy walker? In any case, be sure to test these out on carpet if there's any chance you want to do a remake/return, because it will be obvious if they've been worn outside. As with all leather-soled shoes, the soles will eventually wear down, but any good cobbler should be able to replace them when that happens.
There were only a couple things that made me raise an eyebrow when I first opened the box. For one, the heels are wood-grain-patterned plastic, and for some reason I expected actual wood. I had a quick chat with their customer service about it, and the rep explained that they do this to cut down on weight. I have to admit there's enough boot here for that to be a good idea, so I'm ok with it even though I probably would have preferred an actual wooden heel. In a couple months of wearing them, the heels don't have any chips, cracks or scratches, so they seem to be good-quality heels. The heel tap hasn't popped out either, which is a constant problem I've had with cheap boots.
The other thing I found a little weird was the insole. It's perforated like it should be stitched in, but there are no stitches… ? I asked the customer service rep about this too, and she confirmed that it's as intended. Personally I think it makes the boot look a bit unfinished, enough that I briefly considered returning them for that alone. Buuut…. the padding and insole are glued in really well – did I mention the incredibly cushy padding yet? It's very cushy, kind of like memory foam. So since it didn't cause any functional problems I decided I can overlook it. Though if you're reading this, Poppy Barley peeps, I do think this is an area that could use improvement.
Otherwise the construction is impeccable. All the seams are straight, and there are no pulled threads. The stitching is even, and small – about a dozen stitches per inch, in the spots that I measured. The zippers move smoothly and don't stick, even around the ankles. Everything feels very solid and I expect them to last a long time (with proper care, of course). So with all that said, here are a couple more gratuitous boot photos for you.
In Short: These fit absolutely perfectly, and they're the most comfortable damn boots I've ever owned. You can pry them from my cold dead fingers, and if they ever come out with the Everyday City Boot in taupe leather my bank account is going to be in trouble. They definitely don't come cheap, but then again, can you put a price tag on a holy grail of footwear?
Poppy Barley Highlight Boots ($450) are available exclusively at poppybarley.com