Review: Dior Diorshow Mascara
[cf-shortcode plugin="acf" field="affiliate_link"]
When I did my Mascara Madness shopping list, I wasn't sure what my wildcard mascara was going to be. The whole buy two get one free thing is the perfect chance to throw caution to the wind and get something I've done exactly zero research on. I'm living on the edge, here. So this year the lucky winner was the reformulated Diorshow mascara. Let's ignore the fact that I haven't used the original formulation – I have a mini rolling around in my makeup drawers, I just haven't gotten around to using it. So what I'm saying is I can't really give a good comparison between the old & new formulas at the moment. Sounds like I need to break open the original formula and do that pretty soon though.
Wand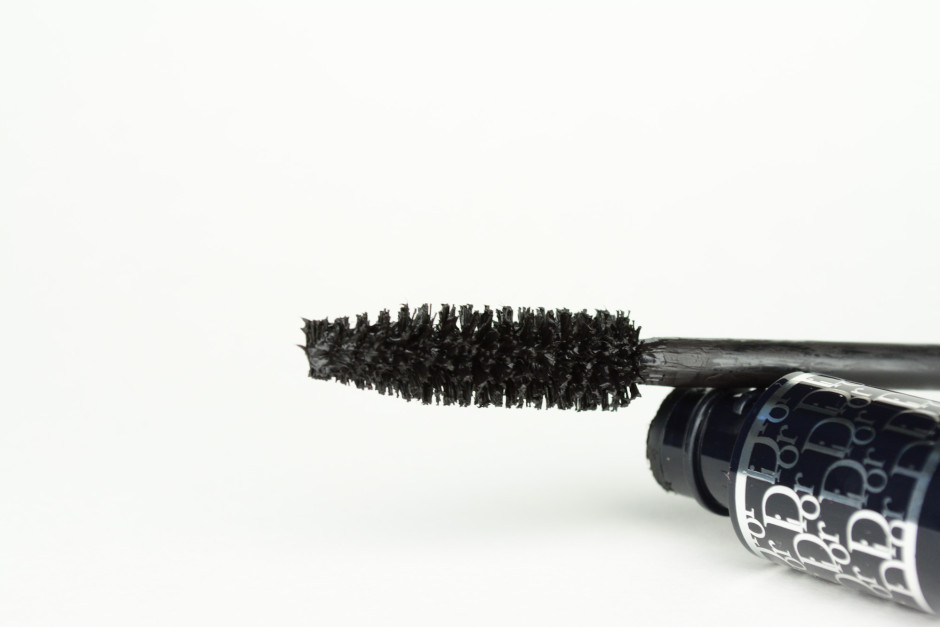 This wand is one of the bigger ones I've seen, for sure. At least, big enough so it's a little bit of a chore maneuvering it around my small eyes. Aside from that I like it pretty well. It's a pretty traditional shape – densely packed bristles in a spiral, narrowing toward the end. It pulls up quite a bit of product but not so much that I need to wipe the brush off, other than knocking off a tiny bit of excess from the very tip.
Texture, application & wear
If you're looking for a deep, dark, black mascara, this is for you. There's no charcoal or brown tone to it, just black. Period. It also comes in brown, blue and purple, if you're so inclined. I have to admit I don't really understand the attraction of bright-colored mascara, but you gotta give the people what they want!
The texture is a bit wet, but fairly thick. When you combine that with the wand shape, just swiping it over my lashes can make some of the hairs clump together. But never fear, I've found a way around that! If I hold it at the base of my lashes, blink, then wiggle it a bit as I pull it up it gives much better separation. To be fair, that method usually gives me better results with just about any mascara, but this is a case that needs it. It creates a good amount of volume and a little bit of extra length. I wouldn't really say it adds curl, but if I curl my lashes it doesn't pull them flat as the day wears on. After 8-10 hours there's just a teeny tiny bit of flaking, but not enough to irritate my eyes or look raccoon-y. Also noteworthy: I don't think it claims to be waterproof, but it does hold up pretty well as long it's had time to dry initially. But if you poke yourself in the eye with a tightlining brush immediately after applying it, it will run. Learn from my mistakes.
Once I'm done with makeup for the day, this mascara is pretty easy to remove with my regular eye makeup remover (the Neutrogena one). It doesn't melt right off, but it also doesn't require heavy duty scrubbing.
In Short: It's not the most effortless mascara I've ever used, but I love the way it makes my lashes look.
Dior Diorshow Mascara ($27.50) is available at sephora.com and nordstrom.com