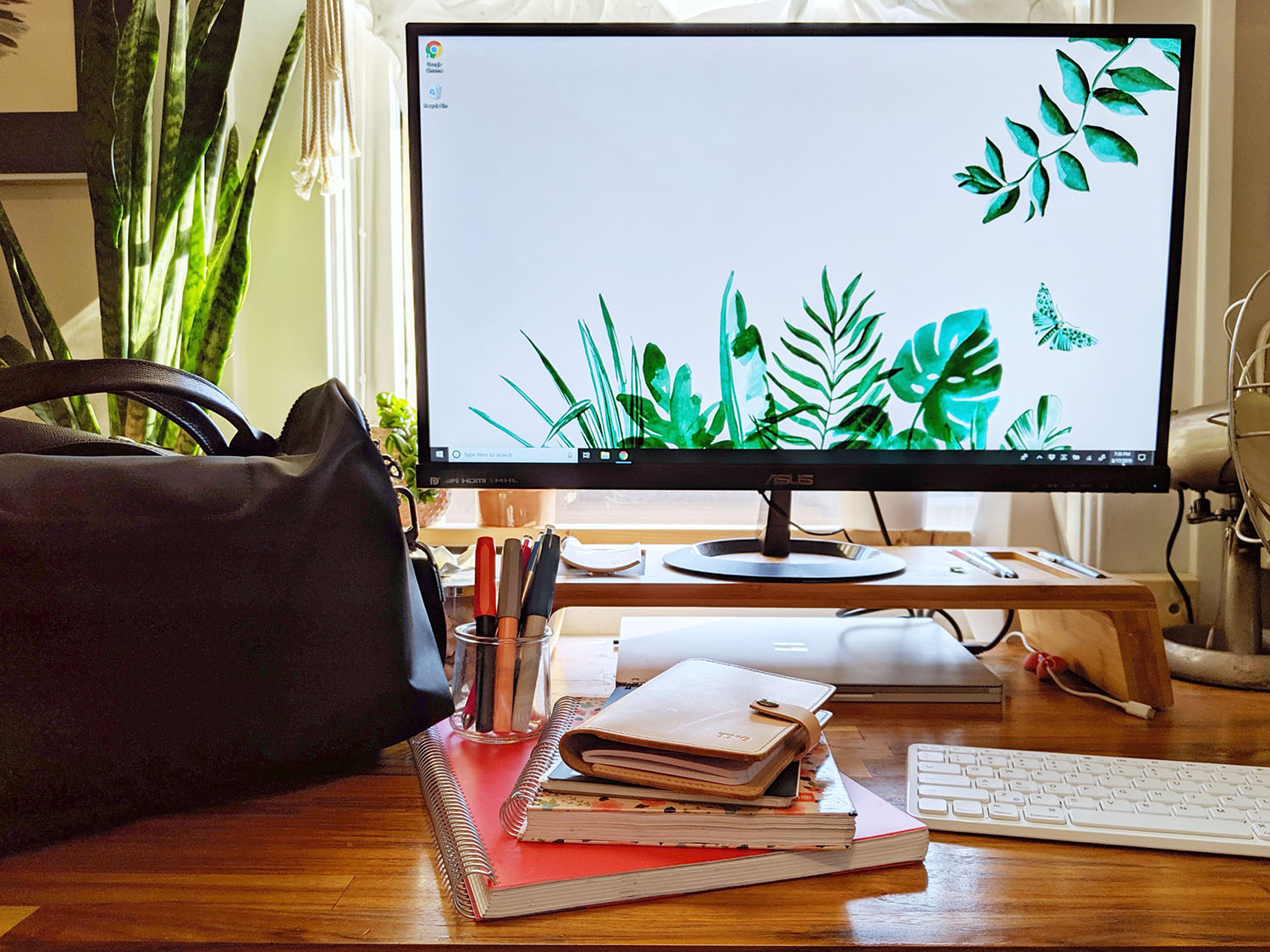 School Supplies for 30-Somethings
[afflink]
In honor of the month of August…
I was never really one of those kids that hated going back to school – in fact, when I was given the choice between home schooling and public school, I opted to keep hauling myself out of bed at 7AM to get my butt on the bus. I even did summer school (voluntarily) one year. Don't get me wrong, I was always sorry when summer was over but I knew I had something to look forward to:
School supply shopping
Maybe office supplies are a weird obsession for a 13-year-old girl, but I apparently felt strongly enough about it that I still have really distinct memories. Picking five-subject notebooks based on the color, and trying to match my pencil pouch to it. Preferring canvas-covered 3-ring binders to the plastic ones because the plastic ones smelled like BO to me. Getting the cheapest pack of ballpoints if I could just have one nice rollerball, please please please.
Right. So here I am twenty-some years later, and I'm still excited about back-to-school shopping. I never really expected to be doing that as a 35-year-old, but that second bachelor's is calling my name, so here we are. Not much has changed, oh, except I have my own income. And the internet.
I got into fountain pens by chance. I forget what I was looking for at Staples – and I may have just gone in to window shop, because that definitely is a thing I do sometimes – when I happened upon a Cross Aventura. I didn't even know fountain pens were still a thing but even though the $20 price tag seemed incredibly steep for a pen (oh, how young and naive I was) I decided I had to have it. And down the rabbit hole I went. I wouldn't care to count the number of pens and inks I've bought, sold and swapped since then so let's just say… I've been around the block a time or two.
All of that to say – I have a job working with computers. I have a side hustle in digital publishing. But dammit, I'm taking college classes and I'm going to write my notes with a pen. On paper. And you can't stop me. Now, half the fun of buying school/office supplies is going in the store for that new-folder smell (just stay away from the plastic binders) so I'm not trying to take that away from you. BUT in case you're busy or don't have an awesome stationery shop nearby, this is what I'm using (and recommending) for school and office right now.
Pens
Writing instruments are my favorite piece of the puzzle, so let's just start there. I prefer fountain pens for any kind of lengthy writing since they don't need as much pressure/finger strength. Also they look fancy. I do keep some gel pens on hand as spares or for quick things like checking off my to-do lists though.
Fountain – My obsession of the moment is the Kaweco Perkeo. I grabbed an 'emergency' one on a work trip to Boston when I forgot all my pens, and it turns out I love it. And the other two I've bought since then. The nib is really smooth, it comes in lots of fun colors (or all black), and it's lightweight but well balanced. Better yet, it takes standard international cartridges, which are handy to have in case you accidentally let it run dry. They're between $17-$19 depending on where you buy it, so I don't feel bad just tossing it in my bag.
Gel – For spares or quick notes I swear by TUL gel pens. Yes, they come in business-friendly blue and black, but there's also a rainbow of other fun colors. They're incredibly smooth writers and I've never had any problems with hard starts, stuck clickers or broken clips.
Paper
Almost as good as pens right here. Since fountain pen inks are water-based, they play nicer with some papers than others. Meaning, smoother, less absorbent papers. That's not always something you can just pick up at walmart, but it's worth a little extra effort for a better writing experience.
Everyday – On my quest for class notebooks, I ran across Miquelrius at my university bookstore. You can get them on Amazon too; I've heard rumors about them being available at Target but I've never actually seen them there. Why I love them is best described in bullet points-
The paper is smooth enough to work well with fountain pens, but absorbs just enough that ink dries quickly without feathering
The multi-subject notebooks are separated by colored paper borders, instead of having tabs that will inevitably get crushed
The pages are perforated which is nice when something has to be handed in. The letter size notebooks are also three hole punched.
They come in lots of sizes with fun patterns & colors on the cover
Business – When I want to feel like a Very Important Businessperson™ I whip out my Maruman Mnemosyne notepad. The paper is so buttery smooth that I kind of want to just pet it, and the spiral binding is really high quality. Dry time is slightly longer though, just fyi. And you guys, I'm going to come back from Tokyo with so much Japanese paper it's not even funny.
Other Essentials
Everyday bag – I swear by the Longchamp Le Pliage. It's roomy, professional-looking (depending on the color you get), and super packable for travel. The major drawback is that the inside can quickly turn into an abyss, so I grabbed a felt organizer to pop in mine. In any case, it will hold my notebooks, as many pens as I could ever want, plus my travel mug because morning classes.
Notebook cover – If you don't like the look of bare notebooks, Coal Creek Leather on etsy makes awesome covers. I got their Field Notes Cover for on-the-go note jotting (except I promptly replaced the Field Notes notebook with a Clairefontaine one in the same size because I don't like the FN paper). The one I got is a raw leather that will eventually get a really nice patina with use, and it's a great size to double as a minimal passport wallet.
So those are my current favorites, but now I want to go school shopping all over again. Please tell me I'm not alone in this? What are you using at the moment?